Staff
We are a small staff of dedicated people who are passionate about the global mission of Jesus Christ and helping Christians work together to fulfill that mission. "Synergy" means that the whole is greater than the sum of the parts, and that is what we seek for our ourselves as we blend our individual strengths into a high-performance team.
Kärin Primuth

CEO

In 2011, Kärin became CEO of visionSynergy, succeeding her father (and visionSynergy's founder), Phill Butler. According to MissioNexus, Kärin is one of only a handful of women in North America who currently lead internationally-focused mission organizations. Kärin's vision for collaboration has grown out of a wealth of international ministry experience, having worked in South Africa, India and China, and traveled to more than 25 countries. As coordinator of a cross-cultural mentoring program for eight years, Karin has developed a passion for equipping mission leaders with effective ministry skills. Prior to that, Kärin spent eight years working in the inner city of Los Angeles. Kärin has an M.A. in Urban Planning from the University of California – Los Angeles (UCLA), and a B.S. in Human Development and Social Policy from Northwestern University. She is married with three young adult children.
Phill Butler

Founder & Senior Strategic Advisor

Author and internationally acknowledged expert in partnerships and strategic alliances, Phill has led the way in developing missional partnerships among Christian organizations in more than 70 countries for nearly three decades. Phill is the founder and current Senior Strategic Advisor of visionSynergy, and was the previous founder and director of Interdev and Intercristo. In his earlier years, Phill was an international radio and news correspondent with ABC News.
Dave Hackett

Senior Advisor

Living in Saudi Arabia as a child embedded Dave's love for the world and the Middle East. He taught at Han Nam University in South Korea as a Presbyterian missionary and studied at Fuller Theological Seminary (M.Div.) and Oxford University. Ordained as a Presbyterian minister since 1985, Dave was a mission pastor for eight years before serving as associate and executive director of Presbyterian Frontier Fellowship for 12 years, coordinating unreached people group mission.  Dave was on the founding board of visionSynergy in 2003, and joined the staff in 2005. Dave is one of visionSynergy's primary network advisers, always on the cutting edge of digital and collaborative global mission.
Tim Brown

Senior Advisor

Communicating the Gospel in oral cultures captured Tim's heart in 1999 when he traveled to Ghana and visited several Oral Bible Churches. His vision for orality grew as he became more involved with orality-based church plant strategies while serving as the mission's pastor for Pantano Christian Church, Tucson, AZ. Since 2006, Tim's focus has been on expanding the kingdom in oral cultures. Tim joined visionSynergy in 2013. Previously, Tim was Director of US Operations for Scriptures in Use, Green Valley, AZ, 2006-2009 and Program Director-India for T4 Global, Dallas, Texas, 2010-2012. He has a B.A. in Religious Studies, Indiana University, and a M.B.A., University of Arizona. Prior to joining his church staff in 2001, Tim's professional career also included working as a photojournalist/reporter and corporate communicator & public relations practitioner for cooperative businesses. Tim and his wife, Susie, are from Indiana but have lived more than two decades in Arizona. They have two grown children, two grandchildren, and two cats.
Ben Spotts

Director, Advancement & Communications
Ben joined visionSynergy in 2016 and is responsible for communicating the visionSynergy story and mobilizing resource partners to join us in accomplishing our mission. Ben's deep interest in cross-cultural networks was nurtured at summer picnics with his dad's colleagues — university research professors from around the globe living in a small Oregon town. Ben and his wife, Libby, spent seven years in India where clients included small businesses and large nonprofits engaged in advocacy, marketing, and leadership training. After returning in 2011, he worked on the Nike Foundation's Girl Effect team in strategic planning and donor relations across five global offices. Previous jobs were in the high-tech sector and included technical writing as well as media relations for Microsoft scientists. He holds a B.A. from George Fox University in Communication Arts and an M.A. from Western Seminary in Intercultural Studies. He enjoys playing with his four children — all aged within five years of each other — and sailing or fly fishing ​​near his home in Oregon in his limited spare time.
Daniel Dow

Director, Learning & Leadership Development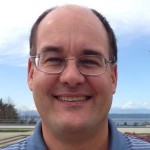 Dan's passion for mobilizing and resourcing people through transformational learning experiences came into focus during college while teaching business English in Sri Lanka for a year as part of a mission team. He has a B.A. in Liberal Studies (Psychology, Mass Communications) and a Masters in Library and Information Science (MLIS) from the University of Washington. From there, his career moved into web development, web team management, and eBusiness in the biotech, pharmaceutical, and insurance sectors. In 2006, Dan put his IT career on hold after he and his wife Shellie adopted a six year old boy with significant needs. During this time, Dan had the opportunity to join the Perspectives team as the Northwest Regional Director from 2007 to 2013. This opportunity combined his passion for mission mobilization, networking, and transformational learning. In 2010, Dan earned his coaching certificate with the International Coach Federation (ICF) and started New Territories Consulting to leverage his passion for catalyzing transformational learning and change. In this capacity, he provided strengths-based leadership and clean coaching, facilitated board retreats, and conducted training workshops for small business leaders and work teams. Dan joined visionSynergy in 2015 as the Online Community Manager for the Synergy Commons, a global learning community of network leaders engaged in world mission. In what can only be called a God-fit, his role allows him to integrate his passion for creating transformational learning experiences with his technical, training, coaching, and graphic facilitation skills.
---
Board of Directors
visionSynergy's Board of Directors is an engaged and energetic group who provide oversight and strategic direction for the ministry. Each member of the Board brings a wealth of experience to our team and a strong commitment to our central purpose – accelerating the mission of Jesus Christ through the development and strengthening of strategic Christian networks.
Scott White

Pastor of Global Outreach
Lake Avenue Church

Scott White came to faith at Lake Avenue Church (LAC) and has called it 'home' for 40 years. During that time at LAC he has served on the College Department Staff, Genesis Adult Community, and the Twenty Something / CrossRoads Community. For over 20 years, he operated a contracting business. In 1999, Scott joined LAC pioneering the role of Missions Mobilization Coordinator and in 2003 became their Pastor of Global Outreach. In addition to that role, he currently serves as the Associate Pastor of Mission and Evangelism. He has served as National Chairman of the Executive Coordinators Council for the Perspectives Movement, served as a founding trustee for The Marketplace Foundation and served two terms on the Board of Global Opportunities. Scott holds a Masters Degree in Global Leadership from Fuller Theological Seminary.
Brad Smith
President
Bakke Graduate University
Brad Smith serves as president of Bakke Graduate University. Previously, he served with the Leadership Network, and is the founding pastor of Kessler Community Church, located in an urban neighborhood in Dallas. He was a founding team member of the Center for Christian Leadership at Dallas Theological Seminary (DTS). In addition, he has consulted with nonprofit agencies throughout the Dallas area. He has served as assistant to two US Senators, consulted with Fortune 100 companies and national Christian ministries in the area of team building and leadership development. Brad holds a D.Min. from BGU and a Th.M. from DTS.
Dan Voetmann

President
Destination Marketing

Dan launched Destination Marketing in 1984 and quickly developed a reputation as one of the leading branding experts in the Northwest. With his "Category Domination" philosophy Dan has helped many North American companies such as Sleep Country, Penguin Windows, Sono Bello, Car Toys and ListenUP! Canada achieve category dominance. The latest evolution of this tremendously effective strategy combines the relational power of Internet marketing tactics with the best brand building techniques of invasive media. As a "Missionary Kid" who grew up in Africa, Dan also brings to the board personal experience in international missions.
Mike Flanagan

Education Director
Key Code Media

Mike Flanagan is a 20+ year veteran entrepreneur in digital media, currently serving as Education Director at Key Code Media, Burbank, where he is building a "blended learning" school for career training in media production. He previously worked as the President of Video Symphony. Mike has taught aspiring editors, audio engineers, animators, and other digital artists how to find jobs in Hollywood since 1995. Mike was formerly a practicing attorney in California, with knowledge of corporate securities, labor law, and general litigation. In ministry, he has served on missions committees, boards, and as a Sunday school teacher. He and his wife share a passion for travel and missions.
Debbie Slavin

Vice President of Real Estate & Facilities
YP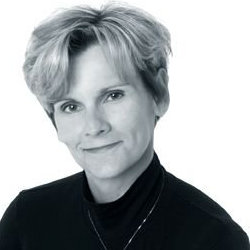 Debbie Slavin has been on a career adventure for 35+ years in the corporate world. She has held numerous positions including administrative assistant, customer service leader, director of business development, to her current role as VP of real estate and facilities at YP. She has worked for both large Fortune 100 companies to small tech start-ups, leveraging opportunities via learning and a willingness to tackle the unknown. She has built teams and organizations along with a variety of mergers and acquisitions. Raised Catholic, Debbie rededicated her life to Christ and was baptized in the mid-80's. In ministry, she has served as a children's Sunday school teacher, the planner for women's ministry events, women's bible study table leader, an usher, member of the Christian Assembly retreat team, and participated on the Christian Assembly missions trip to Tanzania to work with Wild Hope International and the Maasai. Debbie had her world rocked after taking the "Perspectives on the World Christian Movement" class and is now one of the lead coordinators for the class at Christian Assembly. Debbie is an avid runner having run more than a dozen marathons and more half marathons than she can count. She loves reading, learning and experiencing new things. Debbie loves walking her very social golden retriever, Sunday.
Milo Arkema

Consultant
Chima Consulting, LLC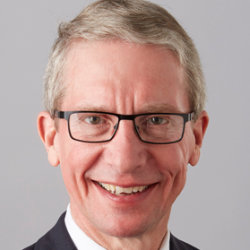 Milo Arkema is a business consultant with Chima Consulting, LLC. He serves on the boards of several corporations and non-profit organizations. Prior to 2007 he was a partner with Baker Tilly Virchow Krause LLP, an accounting and advisory firm. Milo advises CEOs and shareholders of emerging and family-owned companies around business and growth issues including exit planning. He also leads transaction due diligence teams for acquisitions by private equity as well as strategic buyers. Milo is a Certified Public Accountant earned a bachelors degree at Dordt College. He and his wife Jentine live in Minneapolis, MN.
---
Want to leverage the power of partnership?

We believe that God is always at work around the world, moving His people toward community and collaboration. That's why we so often find that the dreams stirring in one person's heart are the same dreams stirring in another person's heart. If you want to learn more about how to leverage the power of partnership in your own ministry context, or how to get involved in the work of bringing others together to advance the Gospel, contact us!
Contact Us