Multiply your impact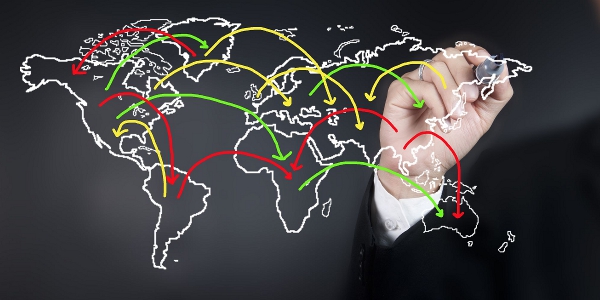 By giving to visionSynergy, you are not just investing in the programs of one organization. You are investing in the ministry of building vital networks and partnerships that involve thousands of churches, ministries, and mission agencies around the world. Together, we can do far more than anyone can do alone.
The Synergy Circle
The Synergy Circle is a special group of Kingdom Investors dedicated to giving monthly or quarterly. These people ensure our small team of collaboration experts are free to help Christians work together to advance the Gospel in the most difficult places on Earth.
Will you join today and, together, make effective partnerships multiply? Currently we have about twenty members of The Synergy Circle, including:
John T., California
Linda & Mike S., Arizona
Paul & Joanne H., Washington
Phil & Lianne K., Washington
Rob & Sandy S., Texas
Scott P., Arizona
Terry T., Washington
Jeremy & Missy K., New Mexico
---
Ways to Give
Gifts of Stocks & Mutual Funds
Gifts by Check
Checks can be made out to "visionSynergy" and mailed to:
visionSynergy
113 Cherry Street #38307
Seattle WA 98104 USA
space
Special Gifts to India Covid Relief Fund
Please type "India Covid Relief Fund" in the note field when making your online gift.
Special Online Gifts
Recurring Online Gifts
Legacy Gifts
Since 2003, visionSynergy has demonstrated fiscal integrity and good stewardship while achieving our mission of increased collaboration in Christian mission so that unreached people groups can hear the Good News. Please consider investing in a lasting legacy by contributing through one of several ways. This might include naming visionSynergy in your will, trust, or estate. Or you might consider naming visionSynergy as a secondary beneficiary of an IRA or 401K since these are taxable if left to heirs but not if given to a charity. We are excited to offer more planned giving options soon but, in the meantime, email us (partner@visionsynergy.net) for further guidance. Or you can consult with our partner, the National Christian Foundation, for free expertise in gift or estate planning. Our account is #1879713.
Thank you for giving!
---
visionSynergy is a registered U.S. 501(c)(3) organization, a member of the Evangelical Council for Financial Accountability (ECFA), and a recipient of the Guidestar Platinum Seal of Transparency. Our donors include individuals, churches, and foundations. Audits are completed annually and are available upon request. For other information, see our Guidestar profile. State nonprofit disclosures available here.
Ministry Member Video from ECFA on Vimeo.