Multiply your impact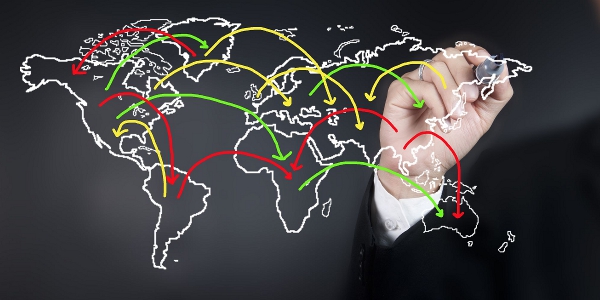 By giving to VisionSynergy, you are not just investing in the programs of one organization. You are investing in the ministry of building vital networks and partnerships that involve thousands of churches, ministries, and mission agencies around the world. Together, we can do far more than anyone can do alone.
Give by Check
Checks can be made out to "VisionSynergy" and mailed to:
VisionSynergy
113 Cherry Street #38307
Seattle WA 98104 USA
Give Online
Make a Monthly Recurring Gift
Legacy Gifts
Since 2003, VisionSynergy has demonstrated fiscal integrity and good stewardship while achieving our mission of increased collaboration in Christian mission so that unreached people groups can hear the Good News. Please consider investing in a lasting legacy by contributing through one of several ways. This might include naming VisionSynergy in your will, trust, or estate. Or you might consider naming VisionSynergy as a secondary beneficiary of an IRA or 401K since these are taxable if left to heirs but not if given to a charity. We are excited to offer more planned giving options soon but, in the meantime, email us ([email protected]) for further guidance. Or you can consult with our partner, the National Christian Foundation, for free expertise in gift or estate planning. Our account is #1879713.
Phill Butler Legacy Circle
The Phill Butler Legacy Circle is made up of generous donors who have included VisionSynergy in their will or estate plan.
The Phill Butler Legacy Circle is named in honor of VisionSynergy's founder. Phill Butler is an author and internationally acknowledged expert in partnerships and strategic alliances, He has led the way in developing missional partnerships among Christian organizations in more than 70 countries for nearly three decades. Phill is the founder and current Senior Strategic Advisor of VisionSynergy and was the previous founder and director of Interdev and Intercristo. In his earlier years, Phill was an international radio and news correspondent with ABC News.
When people think of stewardship, they often think of tithing or making wise use of their resources. But stewardship also includes planning for the distribution of your estate. Including a charitable bequest (cash, securities, real estate or other assets) in your will is a simple and tangible way to make a lasting gift to VisionSynergy while leaving a legacy for you and your family.
There are several ways to structure a bequest by indicating:
A specific dollar amount
A percentage of your estate
A specific piece of real estate
A specific piece of personal property
Marv and Carol Gibbs, longtime supporters of VisionSynergy, are members of the Phill Butler Legacy Circle. When asked what compelled them to become part of the Legacy Circle, Marv explained, "I think the root motivation has been a desire to support what we feel is essential Kingdom work. This is where Jesus' prayer for us to be one body takes on human form. We would love to support VisionSynergy more though our current resources but being retired limits what we can currently give. Planning our estate has allowed us to think beyond our lifetime. We sense we are sharing in the utilization of our resources toward that which has been our shared passion. We also have confidence in VisonSynergy since we've watched the development of the work over time. It's with a sense of joy that we imagine the vision carried forward into the future. In a small way, we're a continuing part of the dream."
Marv went on to say, "I would encourage anyone who wants to have a lasting impact to become a member of the Phill Butler Legacy Circle. Credibility and accountability have been demonstrated by VisionSynergy across the years." The Gibbses are excited to know that by simply including VisionSynergy in their will they will further Kingdom work beyond their lifetime. "Carol and I are strong advocates for international collaboration and team building. We see our legacy investment in VisionSynergy as a way of using resources God has given us in future support of a ministry that encourages this kind of mission."
You can become a member of the Phill Butler Legacy Circle by including VisionSynergy in your will or estate plan. For more information, please contact Kärin Butler Primuth, VisionSynergy CEO, at [email protected]
Thank you for giving!
VisionSynergy is a registered U.S. 501(c)(3) organization, a member of the Evangelical Council for Financial Accountability (ECFA), and a recipient of the Guidestar Platinum Seal of Transparency. Our donors include individuals, churches, and foundations. Audits are completed annually and are available upon request. For other information, see our Guidestar profile. State nonprofit disclosures available here.
Ministry Member Video from ECFA on Vimeo.