Accelerating the progress of the Gospel among the unreached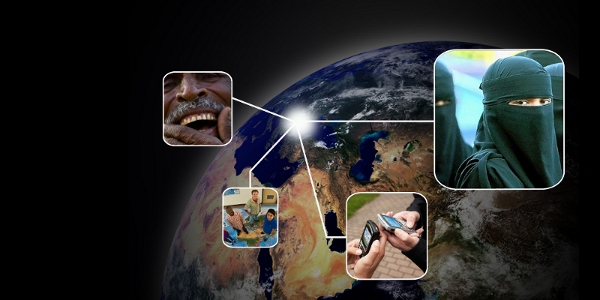 Our priorities are focused on critical regions in world mission where ministry collaboration is essential to achieving real breakthroughs. These are areas where the situations are too complex, where the challenges are too big, and where the resources required are simply too great for any one organization.
The primary emphasis of our work is identifying collaborative strategies that will be most effective in advancing the progress of the Gospel among the unreached peoples of the world.
---
Priority Areas
Over the past three decades, members of our team have worked with dozens of multi-national networks and multi-lateral partnerships cooperating in a wide variety of ministry contexts.
Our current work is concentrated in a few key geographical areas:
MENA (Middle East and North Africa)

Local, National, International Coordination
In an average year, VisionSynergy serves 6-8 networks and partnerships involving hundreds of organizations focused on inviting Muslims, with deep love and respect, to follow Jesus. These range from national partnerships in the Middle East and North Africa to large regional networks with a shared vision to reach unengaged Muslim people groups. Members of our team have worked in the Islamic world since the 1970s and have a wide-ranging network of significant relationships. We are the primary advisors to multiple networks seeking to coordinate church-planting efforts on-the-ground, as well as evangelistic outreach through internet and mobile strategies.
Learn more about our MENA emphasis >
South Asia

Pioneering & Developing
VisionSynergy serves new networks in several South Asia countries involving dozens of organizations seeking to coordinate their ministries. We provide advising, coaching, and training for nationals who want to influence the leadership of ministries in their country and create greater collaboration.
East Asia

Exploring & Responding
Over the last few years, VisionSynergy has enthusiastically responded to increasing requests for advising and training people involved in several emerging partnerships, primarily in China.
---
Want to leverage the power of partnership?

We believe that God is always at work around the world, moving His people toward community and collaboration. That's why we so often find that the dreams stirring in one person's heart are the same dreams stirring in another person's heart. If you want to learn more about how to leverage the power of partnership in your own ministry context, or how to get involved in the work of bringing others together to advance the Gospel, contact us!
Contact Us