Multiplying ministry impact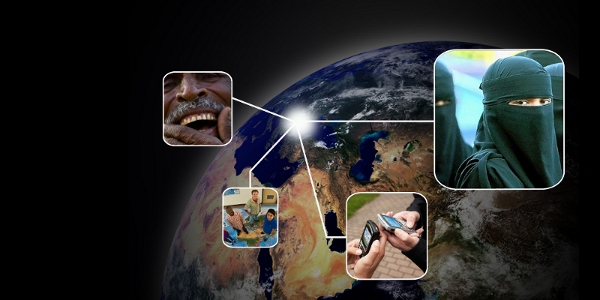 At any point in time, we advise the leadership of about a dozen international ministry networks and partnerships which, collectively, involve hundreds of Christian organizations. Through these groups, we are privileged to work with some of the most amazing ministries on Earth – ministries which are changing the world and making history.
One of the great joys in our ministry is to see the powerful multiplying effect of working in partnership with others. An investment in a strategic network impacts not only the collective outcomes of that initiative. It also impacts the participants themselves. Once they have experienced the power of collaboration, many partner organizations are changed in their entire attitude and approach to ministry.
---
Working as trusted advisors
In our role as coaches and consultants, our own contribution is not to the direct ministry of the groups we serve, but to the effective formation and operation of the partnerships and networks themselves. We serve as trusted advisors, helping these groups move toward significant and successful outcomes.
The work we do in catalyzing, coaching, and consulting with ministry partnerships and networks is a low-profile, behind-the-scenes, and often invisible job. Ultimately, our own success comes only in the success of our partners.
Our fruit, as we say, grows on other peoples' trees.
---
What Ministry Leaders have said about our work
*

Tim Taylor
Mission Pastor & Initiator
Nepal Unreached Peoples Network
"I've told you many times, thank you, for helping me with the partnership formation meeting to engage the 10 UUPG's [unengaged unreached people groups] in Nepal. ALL 10 UUPG's of Nepal are now engaged! Obviously, not all 'reached' but all of our groups are now engaged! As we know, all of the credit goes to Jesus, but all of my thanks goes to you. I want to reiterate how much I appreciate you taking the time and the risk to invest in an unknown guy in Fort Worth, TX. Your investment is yielding eternal fruit in Nepal."
*

Jim & Carla Bowman
Founders/Directors
Scriptures In Use
& Bridges Training Network
"[In our recent review of SIU's history] we were quick to remember the significant contribution that you have made to our ministry. We are delighted that God allowed us to work along side of you to make a difference to so many who once were in darkness, but now have come to the light. We wouldn't have been where we are today without you."
*

Clyde Taber
Facilitator of the Visual Story Network, involving 170+ agencies & 1250+ people as a global community of visual storytellers leading a movement so everyone can
encounter Jesus and His Kingdom
"A big thanks to you …  Your input always keeps me mindful that we must engage the troops and give them opportunity to own the movement. It is extremely helpful when you are able to see the common themes that emerge in our discussions and then be able to isolate the priority issues. I appreciate your ability to call people to dream, but then translate the dream into tangible practice. Thanks to VisionSynergy for fanning the flame of movements!"
---
Want to leverage the power of partnership?

We believe that God is always at work around the world, moving His people toward community and collaboration. That's why we so often find that the dreams stirring in one person's heart are the same dreams stirring in another person's heart. If you want to learn more about how to leverage the power of partnership in your own ministry context, or how to get involved in the work of bringing others together to advance the Gospel, contact us!
Contact Us