VisionSynergy:
High-Impact Networks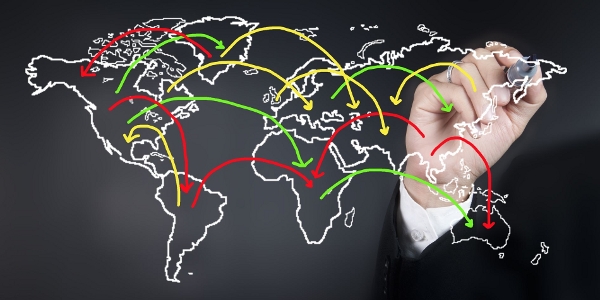 In the past few decades, numerous forces have created new challenges and emerging opportunities for Christian mission. Among these forces are the rapid urbanization and globalization of societies, the proliferation of Internet and mobile technologies, and the rise of the Church in the East and the South.
The explosive growth of the Church outside the West had been a dream of missionaries for centuries, and while there is much to celebrate, the realization of that dream has also brought many new challenges for communication and cooperation.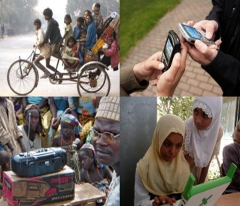 After our founding staff completed nearly 20 years of partnership development, it became clear that there were certain aspects and approaches to world mission that could only be influenced by larger scale networks.
VisionSynergy was founded in 2003 to address this particular need by helping Christian mission organizations around the world catalyze multi-lateral, multi-national networks that could make a significant impact on these critical areas of world mission.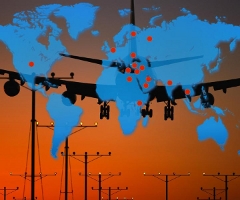 Since our formation, VisionSynergy has served as a primary advisor to dozens of international networks involving thousands of organizations.
Through all our history as an organization, it has been our privilege to work with some of the most amazing ministries on Earth – ministries which are literally changing the world and making history through their involvement in these networks. At the heart of each of these networks is a bold, breakthrough vision. They are working for systemic impacts, not just incremental improvements.
---
InterDev:
Pioneering Partnership
The VisionSynergy story begins with our predecessor organization, Interdev, and its founder, Phill Butler. In the early 1980's, Phill launched InterDev with a focus on developing on-the-ground mission partnerships among the "gateway people groups."
InterDev's first partnership meeting took place in 1986 in the city of Málaga, Spain and brought together eight ministries working in the North Africa region. Over the next two decades, InterDev would go on to help pioneer the modern partnership movement in Christian mission.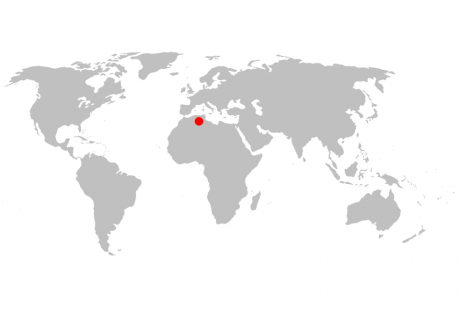 InterDev began in 1986 with one partnership of 8 ministries. By 2002, the work had grown to 92 operating partnerships and 65 developing partnerships involving more than 3000 organizations in 55 countries.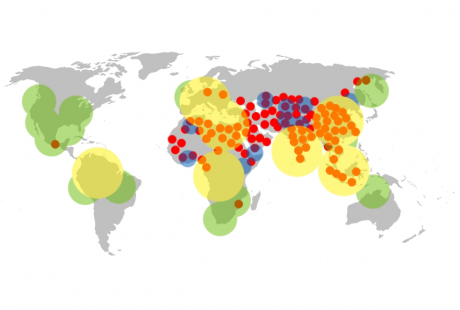 In addition, there were 22 regional consultations and an international training program in 7 languages hosting 35 events a year with nearly 4000 participants in all.
Through all this experience one thing became very clear:
While the contexts and cultures were all very different, the principles powering effective partnerships were always the same.
The North Africa Story
Phill Butler chronicles the challenging formation of an early partnership working in several countries of North Africa. In the past 20 years, major people groups in this region have seen some of the largest movements of Muslims to Christ in history.
The Mongolia Story
Phill Butler chronicles the formation of a partnership to reach Mongolia. In the early 1980's there were only a handful of known believers in Mongolia. Today, Mongolia is radically different – sending more Christian missionaries per capita than any other nation.
---
Impact:
Connecting Ministries,
Changing Missions
While we do not publicly share specific information about the groups we advise or their constituent organizations, here is a "big picture" case highlighting the types of systemic impacts these networks are making in the Middle East and North Africa (MENA). We also have examples available upon request from our previous focus areas: digital and orality ministries.
"For such a time as this"

Prepared for change in North Africa
VisionSynergy was instrumental in launching a ministry partnership for a particular North African country that experienced new openness during the "Arab Spring" uprisings. This partnership has made significant advancements including the staffing of feeding stations and refugee camps for thousands of refugees on the border. We helped coordinate a consultation of the partnership where over 70 people from 35 organizations gathered to discuss how to most effectively coordinate the response of the global church as this nation opens its doors for the first time in decades. This partnership is now coordinating efforts focused on prayer, relief and development, follow-up and church-planting, and job placement.
"Who knows whether you have not attained this position for such a time as this?" (Esther 4:13)
Before … there were only closed doors with very little engagement in this largely unreached part of the world.
But now … because this partnership had already been formed, it was ready to seize the moment and rapidly mobilize in the face of radical changes.
---
Stories from the field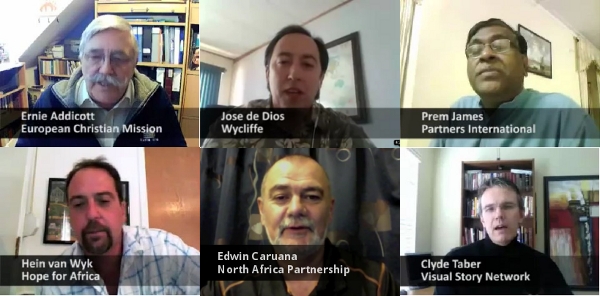 In order to better understand the qualitatively significant outcomes of missional networks and partnerships, we encourage you to watch some of the video stories we have recently begun to collect and curate through our YouTube channel.
These video stories come from hands-on partnership practitioners who have been the catalysts, champions, and coordinators of high-impact networks and partnerships which have collectively made huge strides in the advance of the Gospel around the world.
Nothing speaks like the voice of experience.
Among dozens of short stories, you will learn how collaboration saved millions of dollars in Bible translation costs, how unreached peoples and entire nations have been reached through partnerships, how ministries have shared resources, how hundreds of local churches have worked together to transform their cities, and much more.
---
Want to leverage the power of partnership?

We believe that God is always at work around the world, moving His people toward community and collaboration. That's why we so often find that the dreams stirring in one person's heart are the same dreams stirring in another person's heart. If you want to learn more about how to leverage the power of partnership in your own ministry context, or how to get involved in the work of bringing others together to advance the Gospel, contact us!
Contact Us