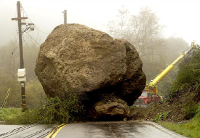 The world is a big, complicated place.
The Muslim world is a 1.5+ billion person segment of that world with significant Muslim populations stretching from West Africa to the southern Philippines. With its heartland in the Middle East, where all history began and where it will all end, for political, economic, and deeply spiritual reasons, engaging the Muslim world effectively with the transforming message and power of the Lord Jesus must be a very high priority.
Christian leaders worldwide agree that today is a day of unparalleled opportunity in unleashing the gospel throughout the world. The global Church has never had more resources than she has today. However, despite serious and often sacrificial efforts to realize this vision, we're far short of achieving our goals. With 1177 Muslim Unengaged Unreached People Groups (MUUPGs) — 187 of them over 100,000 in size—the task ahead of us is formidable. [1]
One of the global networks we serve – which is made up of 135+ organizations from 25 sending nations – has a vision to see effective church planting among all Muslim people groups, and we have set engagement of MUUPGs to be a top priority.
In April 2012 a survey was conducted of the network which asked the single question: