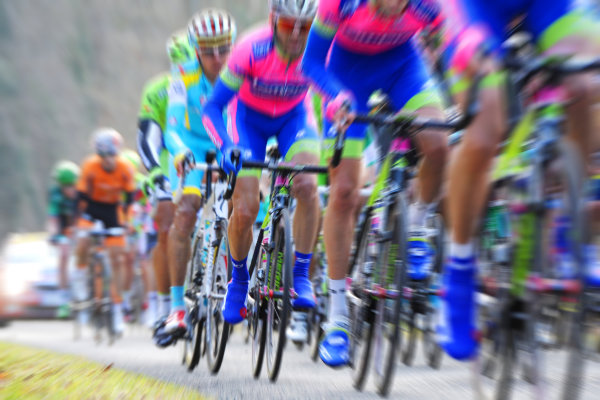 I recently returned from a family trip in France where I had the opportunity to take a beautiful bicycle ride. I spend time nearly every week spinning or cycling and I love the exhilarating feeling of changing pace from a slow mountain climb to a flat road sprint.

Not more than a month before our trip, the most famous cycling event in the world had just passed through the city where we were staying. It was the Tour de France – a grueling 21-day race 3,500 kilometers long, passing from sea level to mountain heights of more than 2000 meters and back down again, circling more than half the entire country of France and parts of England.

The Tour de France has run nearly every year since 1903. The race has 21 stages and there is a winner for each stage in addition to an overall winner. It takes a great deal of training, planning, teamwork, and logistical support to even complete the Tour de France – much more so to actually win.

The race can be incredibly difficult and dangerous for cyclists to navigate on their own, so the main riders usually combine to form what is called a peloton – an aerodynamic V-shaped group like a flock of birds. The peloton is a very important part of long distance racing because cyclists in a peloton can save a tremendous amount of energy by riding close together. The reduction in drag accomplished by drafting or slipstreaming together can be as much as 40% in a tight group!

Our friends at Create International and the School of Cartooning and Animation for Missions have crafted an inspiring four-minute video telling the story of how partnership can accomplish great things.
Source: Create International Taiwan
Via YouTube
This is a true story of how two workers created a partnership that grew to become a global network of multiple churches, workers, and organizations advancing the gospel through collaboration.
What a great achievement for the Kingdom! We pray that this video will educate, inspire, and motivate many toward Kingdom partnerships.
As the narrator says: "Accomplishing the Great Commission in your area can't be done alone: collaborate."
PS: You can download your copy of the 720p Quicktime movie here. Also, if you want the Mandarin Chinese version, you can access it here.

While there, please consider donating at least USD $5 to Create International's GoFundMe account for the ongoing use of these films in hi-definition format—or you can purchase a high-definition version of the video for offline use and training. All funds will go toward training costs for students attending Create International schools.