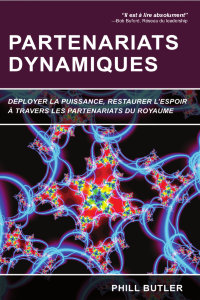 Since its English language release in 2005, Phill Butler's book – Well Connected – has become the definitive guide to building effective missional partnerships.

Thousands of ministry leaders around the world have purchased print copies or downloaded the free e-book.

Now, in partnership with La Faculté de Théologie Evangélique de l'Alliance Chrétienne (FATEAC) in Côte d'Ivoire, Phill Butler and visionSynergy are pleased to release the French edition of Well Connected.

Four editions of the book are now available: French, Russian, Spanish, and English. Arabic and Indonesian translations are under way.

Download a free PDF copy of the book in any of these languages: French, Russian, Spanish, or English.